For Fun
Community at the Intersection of Excellence and Fun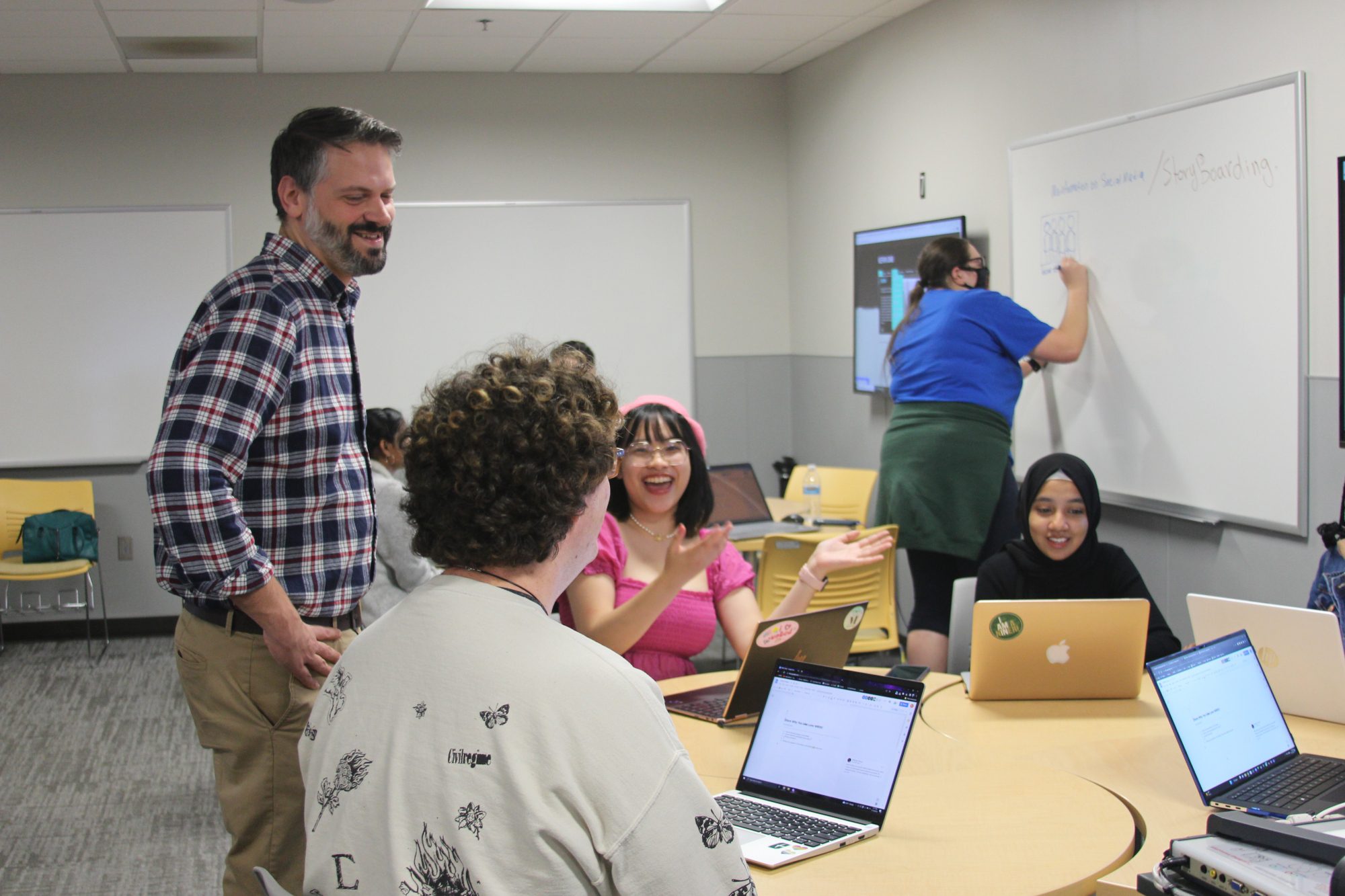 Becoming a WRDS Major, Double-Major, or Minor is about more than just picking a degree. It's about joining a community.
The WRDS family — students and faculty alike — is an open and inclusive group of smart, curious, and fun people. Because writing is hard, friendships form over the shared experience of commitment to a demanding disicipline, and having fun as a community provides necessary breaks from the academic rigor. A few WRDS majors figured that out and formed the first campus-wide writing club, the Axe & Quill Writing Society.
This student-run organization of writers and readers gathers at least once a month for good times plus personal and professional growth through a variety of events and activities. Plus, they have an activce Discord group that's great for building friendships and for getting work done.
A camaderie exists amongst WRDS majors & minors for many more reasons — a love of and respect for language, a shared spirit of inquiry, and the dedication to doing your best, to name a few — and that spirit appeals to students looking for a place to call their own within the larger university.
To learn more about the WRDS community, check out:
WRDS Pictures & Videos
WRDS Social Media