Placement
Which First-Year Writing Course Should I Take?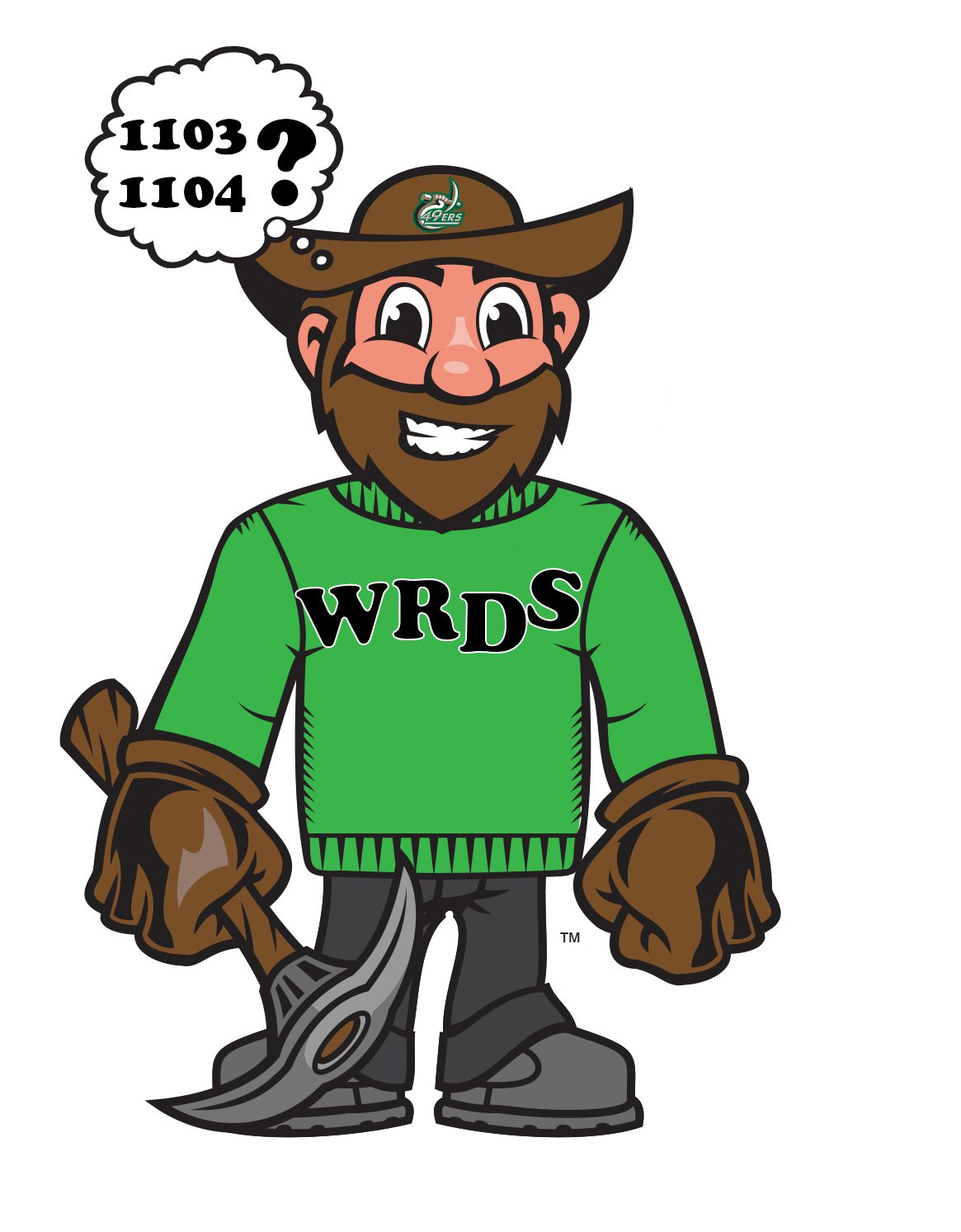 UNC Charlotte uses a self-selection process for you to choose which of our two primary First-Year Writing Courses you'll take: WRDS 1103 or WRDS 1104
What's the difference?
Simply put, WRDS 1103 is worth 3 credit hours and is best suited for students who are comfortable with their writing and research skills. WRDS 1104 is a 4-credit-hour course, with the extra hour for a lab/studio component. This class is better suited for students who feel like their writing and research skills need a bit more work to lay the foundation for college success.
While you may not be required to take a WRDS First-Year Writing Course — see exemptions below — we recommend that everyone entering the university take one of these two courses.
How do you decide?
We've made choosing the right WRDS class easy with three tools:
A YouTube video to walk you through the process of selection between 1103 or 1104.
A link to a survey that poses questions to help you select between 1103 or 1104.​
A side-by-side comparison chart below, which provides an overview of the primary differences between 1103 and 1104.
Exemptions: A score of 3, 4, or 5 on the Advanced Placement (AP) Language and Composition exam will give you credit for WRDS 1103 (WR03). Check your Advising Transcript in Banner for your placement credit. Again, we encourage all students to prepare for success at UNC Charlotte and in life by taking a WRDS course. AP research shows that despite test scores, all students benefit from a foundation in First-Year Writing – particularly in terms of research and inquiry.