The Major & Minor
Choose your WRDS.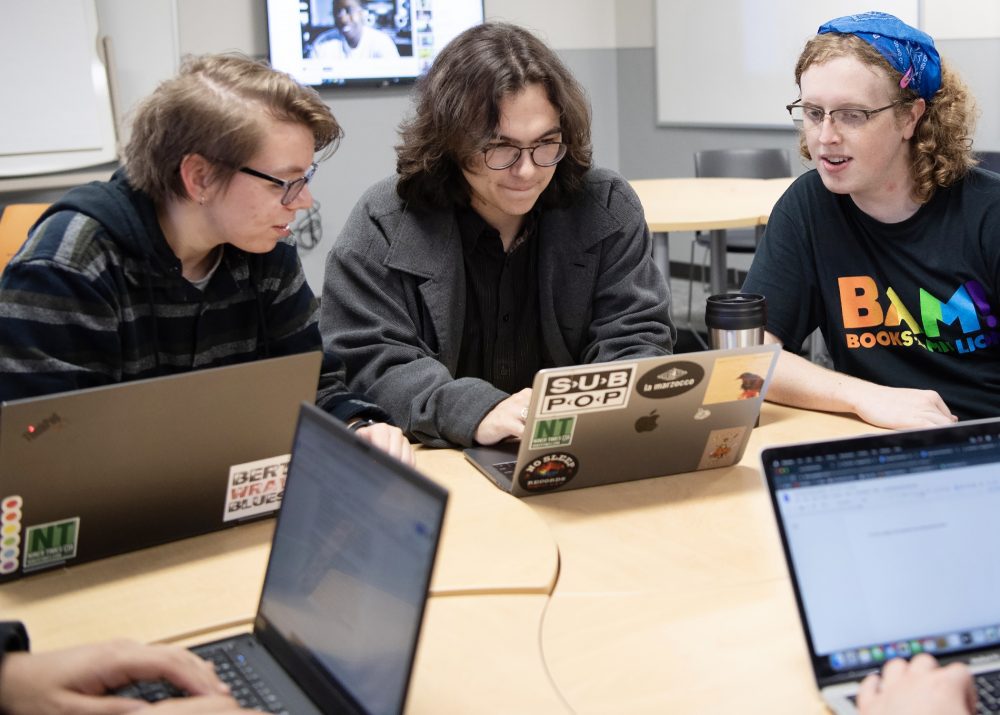 Major, double-major, or minor in Writing, Rhetoric & Digital Studies (WRDS), and you can write what's next in your academic, career, and civic lives.
In WRDS, you'll learn to work with words, images, and sounds across print and digital media to produce messages that connect with – and motivate – audiences.
You'll bring value to employers by being able to adapt to any writing situation. Whether you're writing a social media post or a business plan, you'll be confident that your messages will be seen and heard.
Good writers are made, not born. In other words, you can learn to write well. Choose WRDS, and you will.
Use your wrds.
What use is a WRDS major or minor? Consider just a few of the industries looking for graduates who can work with words: the law, banking, healthcare, technology, website and social media development, marketing and public relations, journalism, gaming, and nonprofits working for change in such critical efforts as to alleviate climate change, protect fundamental human rights, and address systemic injustice.
For examples of specific jobs WRDS students pursue, see Career Paths for WRDS Majors & Minors.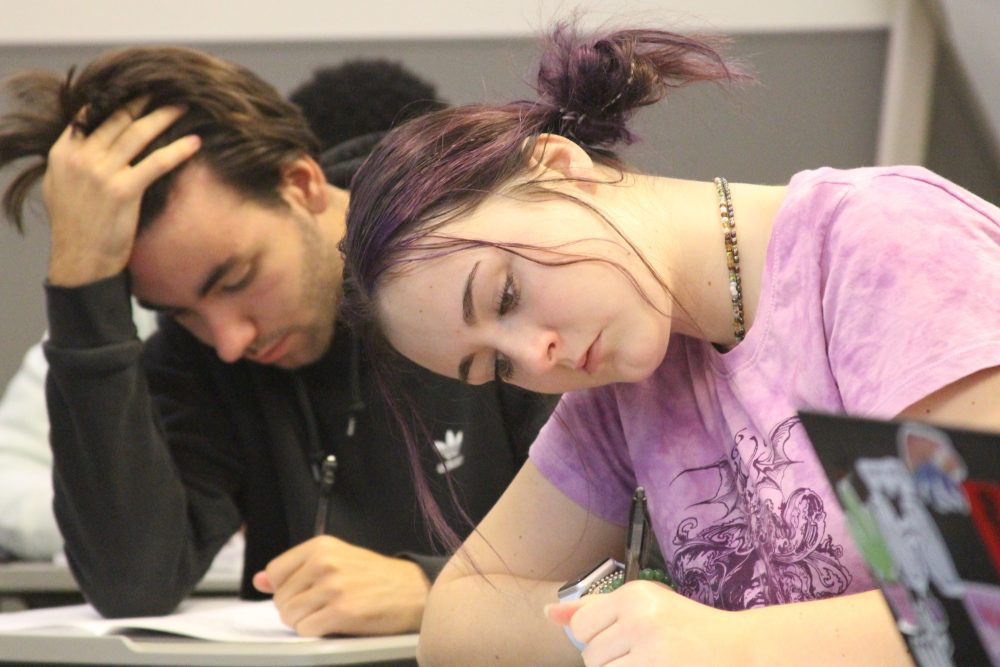 WRDS' small classes produce BIG results.
Think about the benefit of small class sizes: Professors know your name and are invested in your success. You get to know your professors. You receive more individualized feedback on your work, which leads to greater learning. And you discover a small-college feel supplemented by the resources of a large university. With classes capped at 25 students, WRDS offers you the opportunity to be more than a student ID in a large lecture hall. We invite you to be you, to discover and develop your unique voice, and to dream BIG. When your professors know what moves you, they'll encourage your aspirations and, more importantly, help set you on the path to achieving them.
The Right Words
Because words have power, it's no wonder our majors and minors want to use their skills to change the world. They recognize that the stronger your command of language, the bigger impact you'll make. Whether your passion is human or animal rights, geopolitical relations, racial justice, the periled environment, or our nation's state of public education, you'll be equipped to give voice to your convictions.
WRDS stands with you. Our Mission, Equity, and Anti-Racist statements speak to our commitment to social justice, diversity, equity and inclusion, and accessibility.
Of course, change doesn't have to be gargantuan in scope. While our curriculum is global, it begins with making a difference at the local level. Through our focus on community engagement, particularly for the needs of the greater Charlotte area, you get hands-on experience in real-life situations that you can scale up to tackle the bigger problems.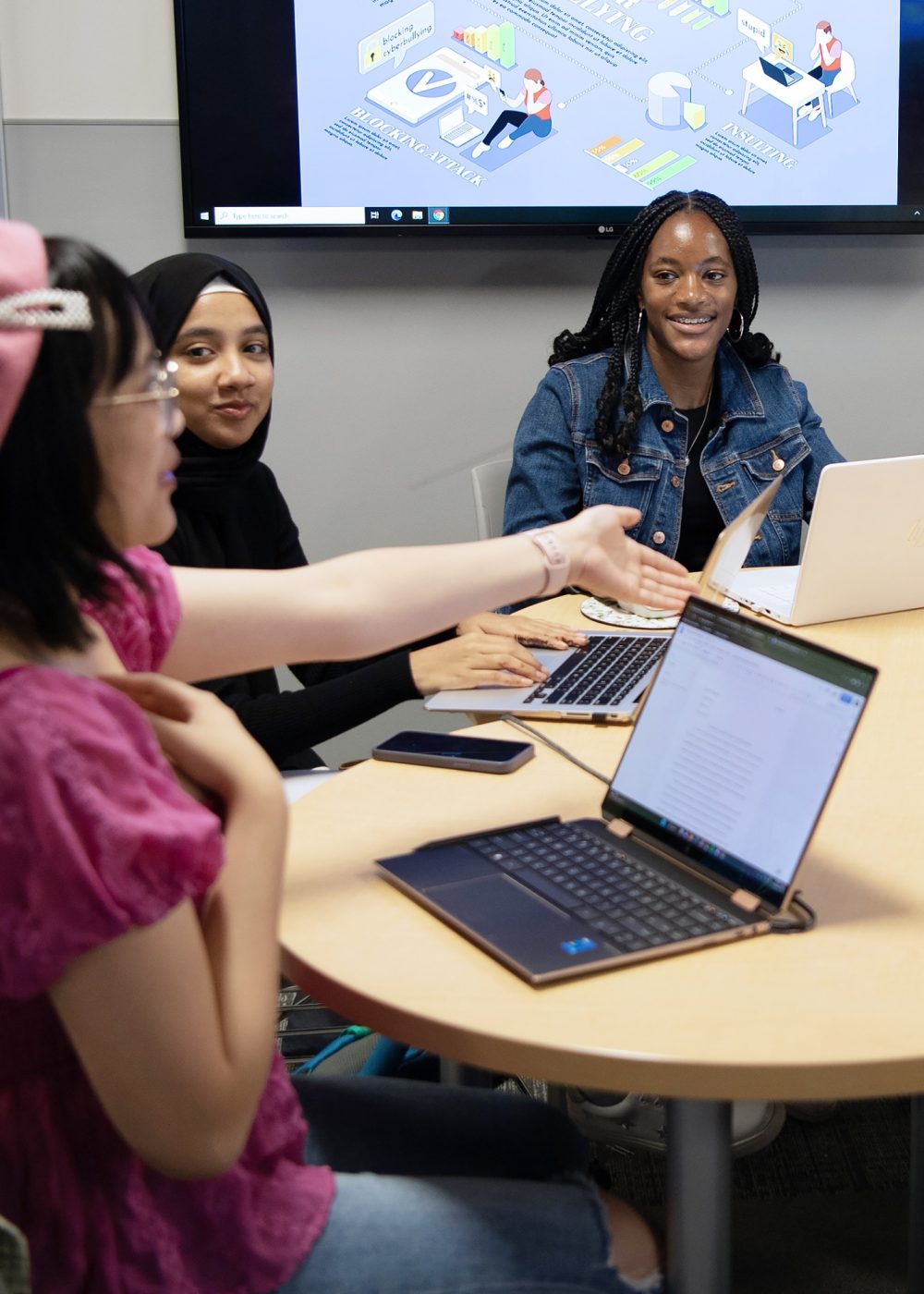 The Right move
Ready to explore more about WRDS and what the major and minor can do for you? Take the next step and contact Bert Wray, our Undergraduate Coordinator, at avwray@uncc.edu or (704) 687-0894. We believe, if you've read this far, that WRDS is the right move for you.
For degree requirements, see Declare a WRDS Major/Minor.
For career options, see Sample WRDS Careers.