The Axe & Quill Society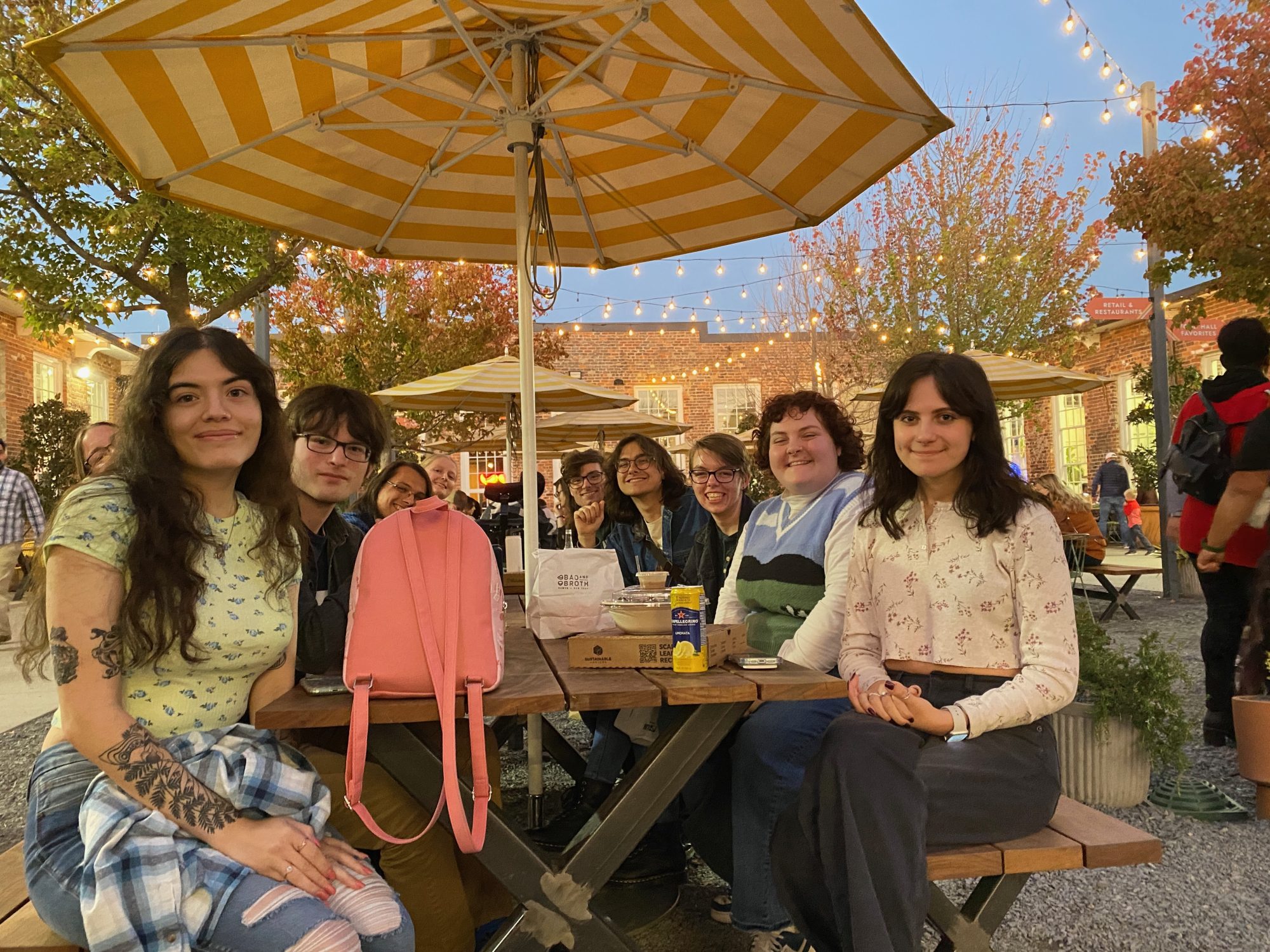 The Axe & Quill was founded in 2022 by two of the first WRDS majors—AJ Siegel and Jackson Martin—and continues to be led by WRDS students. This organization is open to all kinds of writers, not just WRDS students!
We firmly believe that everyone is good at some kind of writing and that we all have something to learn from each other. The Axe & Quill welcomes writers of any background, discipline, or interest. This is a place to learn about writing as a practice and about all kinds of writing, not just academic or creative genres. We want this to be a space where members learn from the club leaders as much as we learn from each other and the classes we have all taken. As long as you enjoy writing in some shape or form, this is the place for you!
What We Do
The Axe & Quill meets every other week, with workshops and social events in the off weeks, so there are many different ways to get involved. Our workshops range from rhetoric and grammar studies to explorations of different kinds of creative writing and developing a personal writing style.
We often invite guest speakers—whether they be Axe & Quill members, fellow students, or even professors—to meetings so we can dive into writing of all kinds.
The Axe & Quill is also a place to have fun! This organization is a great place to find a community with a similar passion for writing. We host regular writing workshops where we collaborate and provide feedback. We also have fun events like game nights, watch parties, and trips on the light rail.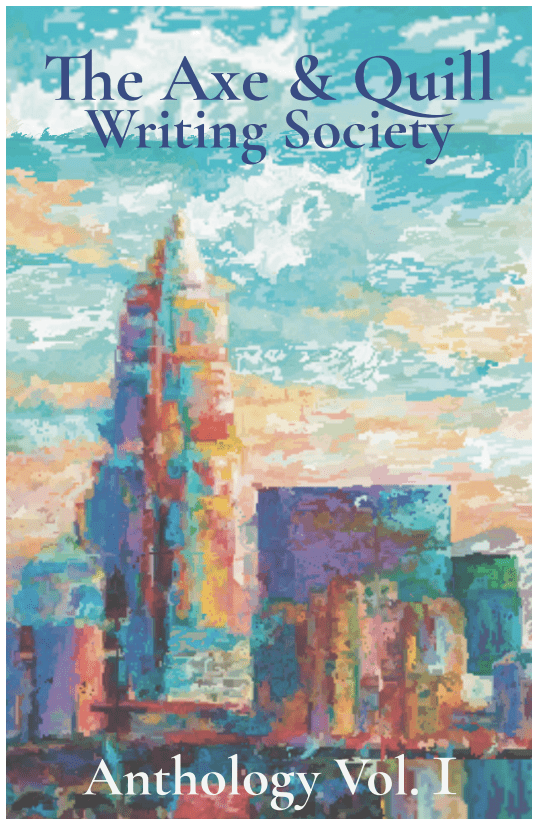 The Axe & Quill Anthology
Since The Axe & Quill Writing Society is a writing-based organization, we want to give our club members a space to showcase and explore their writing, ideally in a way that they aren't able to in class or other parts of their lives. Because the Axe & Quill comprises writers from various disciplines and backgrounds, the anthology is built around a common theme rather than genre. We aim to publish an anthology every year, with each edition following a different theme.

This inaugural edition is based on "Charlotte," and the pieces provide a variety of critiques, perspectives, and stories exploring Charlotte as a city, campus, and community. The Charlotte edition is a collection of 17 pieces of writing across a variety of genres, including prose, poetry, personal narrative, and rhetorical criticism. It is separated into three chapters: Histories, Perspectives, and Fates. Histories takes a reflective approach to the city's often tumultuous past. Perspectives explores what Charlotte is today and how different groups and individuals exist within it. Fates visualizes Charlotte's future as a constantly evolving city.
When We Meet
We have structured meetings every other week. On the off weeks, we have events like writing groups, game nights, or peer review workshops so that we all still have a chance to hang out and work on writing every week.
During Fall 2023, we will meet every Monday from 7:00-8:30 p.m. in Atkins 123.
Meetings are not required—you can just come when you can or are interested in the topic! We also use online platforms, mainly Discord, to host virtual events to create a community that's even more accessible and multimodal.
How to Join
To join The Axe & Quill, join our Niner Engage: https://ninerengage.charlotte.edu/organization/axe-and-quill
If you have any questions, feel free to reach out to the co-presidents or faculty advisor:
Co-presidents: AJ Siegel (asiegel2@charlotte.edu) & Lily Cagle (lcagle5@charlotte.edu)
Faculty advisor: Malcolm Campbell (malcolm.campbell@charlotte.edu)
The Axe & Quill Executive Board
The Axe & Quill is led by two co-presidents, a secretary, and a treasurer.
AJ Siegel is one of the co-presidents of The Axe & Quill and is a fourth-year student double majoring in WRDS and psychology and minoring in biology. They were the very first student to declare WRDS as a major and were one of the two co-founders of The Axe & Quill. Outside of leading The Axe & Quill, AJ works at the Writing Resources Center and the Niner Times, along with competing on Charlotte's speech and debate team. After graduating, they plan to study rhetoric and composition in graduate school, hoping to research digital rhetorics and online radicalization and eventually become a professor.
Lily Cagle is one of the co-presidents of The Axe & Quill and is a third-year student starting a double major in music and WRDS with some exploration in jazz studies. She was one of the founding members of The Axe & Quill. Alongside leading The Axe & Quill, Lily is the program assistant for the Pride of Niner Nation Marching Band, an avid researcher, and works part-time at America's Home for Racing, better known as the Charlotte Motor Speedway. When she eventually graduates, Lily plans to go to graduate school for ethnomusicology or pursue a career in being a worship leader.
Monique Delagey is the secretary of The Axe & Quill and is a third-year student double majoring in English and communications, along with minoring in WRDS. In addition to The Axe & Quill, she is the managing editor at the Niner Times and has also contributed work to Nova Literary-Arts Magazine and Midas Magazine. After graduating, Monique plans to pursue a career in the publishing industry.
Olivia Pardo is the treasurer of The Axe & Quill and is a third-year WRDS major also minoring in English. She works at the Writing Resources Center and has previous experience with school-sponsored publications like the newspaper and yearbook. A creative writer at heart, she hopes to help edit publications and write her own stories.