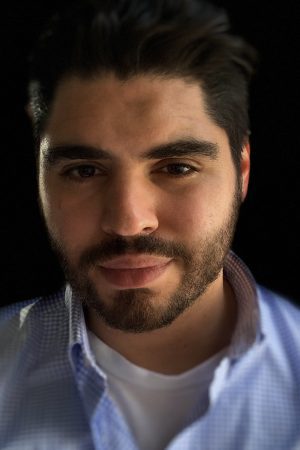 Wilfredo Flores
Assistant Professor
Education
PhD: Writing and Rhetoric, Michigan State University, 2022
MA: Technical Communication, Texas Tech University, 2017
BA: English, Professional Writing, University of Texas at San Antonio, 2014
Research Interests
Digital Cultural Rhetorics
Health and Medical Rhetorics
Community Health Practices
Queer Rhetorics and Studies
Settler Colonial Studies
Black & Indigenous Studies
Brief Bio
I'm a rhetoric and writing researcher who uses qualitative methods and digital cultural rhetorics methodologies to understand the colonial intimacies between science, technology, and medicine. I work and teach from a disciplinary throughline between technical and professional communication, health and medical rhetorics, and digital rhetorics, and my courses focus on training students to be rhetorically and digitally savvy thinkers and problem solvers who are oriented toward solving issues of digital and health inequity among marginalized communities. My current book project unravels the manner by which queer and trans people of color use the internet to share knowledge about their sexual health as a means of continuing the longstanding rhetorical practices that circulated during the height of the HIV/AIDS crisis. Other projects I have cooking on the stove focus on understanding the relational beingness of the things that comprise the internet, how medical and public health training are mired in colonial logics of care and expertise, and how to craft better messages for public health outreach in relation to HIV using user-centered approaches to design.
Selected Publications & Presentations
"Methodologies Not Yet Known: The Queer Case for Relational Research." Chapter in The Routledge Handbook of Queer Rhetoric, edited by Jacqueline Rhodes and Jonathan Alexander. Routledge. April 2022
"Wording and Worlding the Colonial Internet (Individual Talk: Land and Anticolonial Activism, or Learning to Love Fiber Optic Cables)." Computers & Writing 2022. May 20, 2022. With Laura Gonzales, Hannah Hopkins, Ruby Mendoza, Dustin Edwards, Seth Graves, Alexandria Lockett, Kristin Arola, and Angela Haas. Greenville, North Carolina
"What? White People Don't Get AIDS?": Contending with Rhetorical Constructions of Risk." 2021 Conference on Community Writing. October 22, 2021. Virtual.