The Loch Walker Writing Award
Loch Walker, a former student in the Department of Religious Studies at UNC Charlotte, accumulated 177 hours of course credit at UNC Charlotte over 15 years, but never bothered to pay the graduation fee. In Vietnam, he taught villagers how to bake bread, though he often returned to find their communities bombed and burned away. Working at Charlotte's Spirit Square, Walker was killed while walking home from work in 1987. Throughout his life, Walker believed in the power of the written word. He wrote frequently about finding joy in community, daily struggles, finding peace in isolation, and acceptance of the unknkown mysteries of the universe. Writing enabled Walker to wrestle with life's complexities and offered him insights into its subtleties. This award honors the life of Loch Walker by celebrating the pursuit he held most dear: Writing.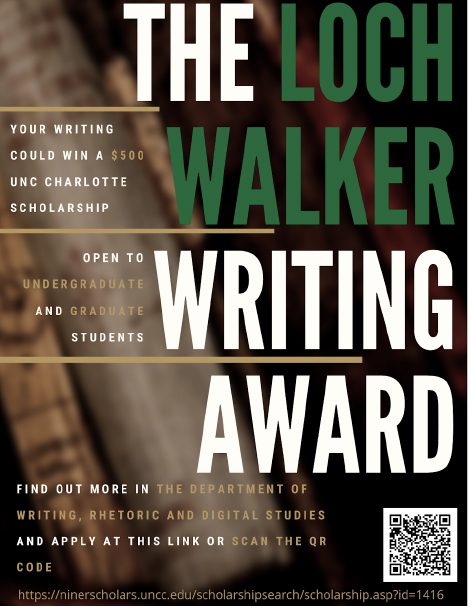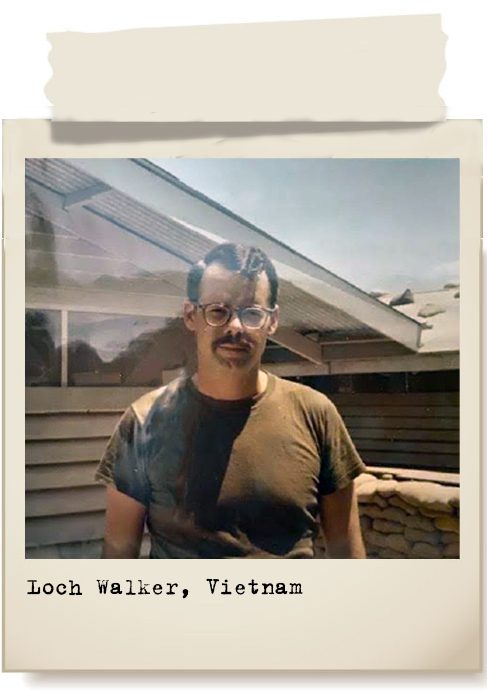 THE LOCH WALKER WRITING AWARD
The annual Loch Walker writing contest invites enrolled UNC Charlotte students to reflect on the work of writing in all aspects of life, both in and out of school, in the workplace, and in the community.
DONATE TO THE LOCH WALKER MEMORIAL SCHOLARSHIP IN WRITING
Those who knew Loch Walker or support writing instruction at UNC Charlotte are encouraged to contribute to this fund, and may do so by clicking here. Scroll to the bottom of the page and enter "Loch Walker" in the search box. "Loch Walker Memorial Scholarship in Writing " will appear in Search Results. Click on that, then choose your method of payment under "Your Gift Selections". Thank you!
To learn more about Loch Walker, click here.
To apply for this scholarship award, click here.