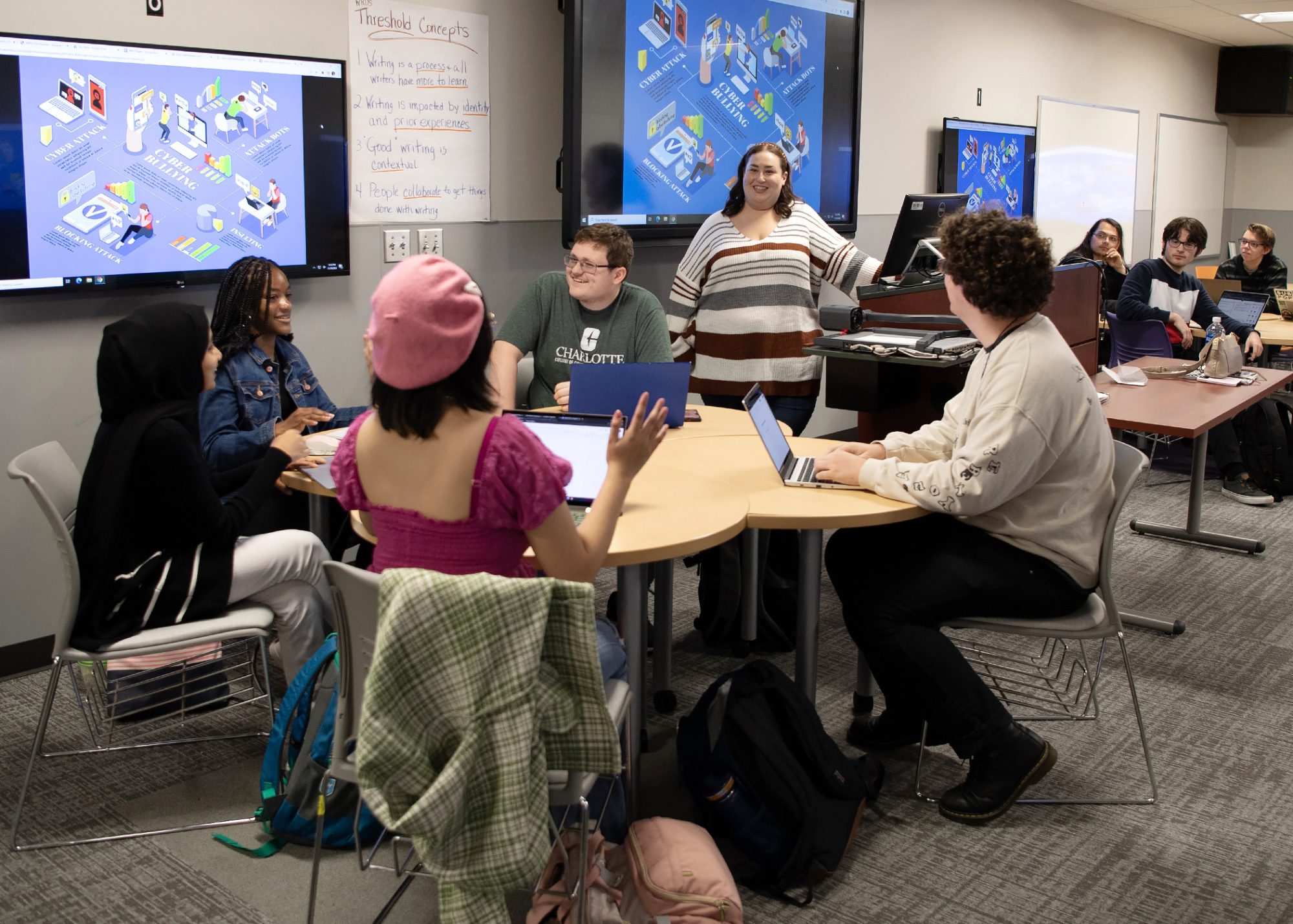 Welcome to WRDS: The Department of Writing, Rhetoric & Digital Studies.
If you want to learn how to make an impact in the world, you've come to the right site. Through developing and mastering your use of language in person, print, and online, you can make big things happen. That's why WRDS exists – to help you give voice to what's important and to use your voice to enact change.
A major, double-major, or minor in WRDS gives you the most relevant, up-to-date communication skills for your education and for today's complex, dynamic, and globally connected work environments. When you can think critically and convey your ideas effectively, you can write your own future, no matter what your aspirations.
Look around our site and then join us. Together, we'll write what's next.